Centimeter-Level Positioning System
A new RTK module is integrated directly into the Phantom 4 RTK, providing real-time, centimeter-level positioning data for improved absolute accuracy on image metadata. In addition to optimized flight safety and precise data collection, the Phantom 4 RTK stores satellite observation data to be used for Post Processed Kinematics (PPK), which can be conducted using DJI Cloud PPK Service*. Fit the Phantom 4 RTK to any workflow, with the ability to connect this positioning system to the D-RTK 2 High Precision GNSS Mobile Station, or NTRIP (Network Transport of RTCM via Internet Protocol) using a 4G dongle or WiFi hotspot.
*DJI Cloud PPK Service is currently not available in in the US, Canada, Hong Kong SAR, or Macau SAR. Support is coming soon. For more information on the Service and a free trial, please contact your local dealer.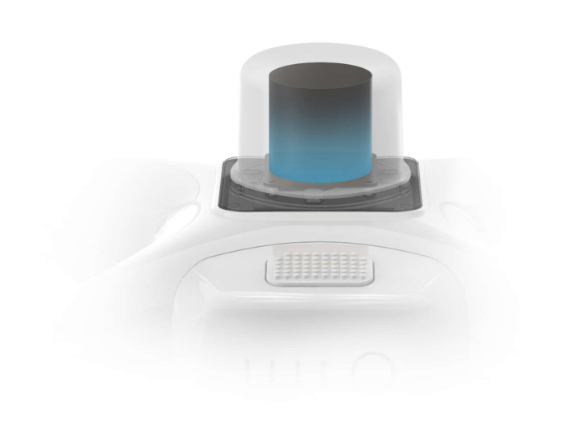 Gather Accurate Data with TimeSync
To take full advantage of the Phantom 4 RTK's positioning modules, the new TimeSync system was created to continually align the flight controller, camera and RTK module. Additionally, TimeSync ensures each photo uses the most accurate metadata and fixes the positioning data to optical center of the lens – optimizing the results from photogrammetric methods and letting the image achieve centimeter-level positioning data.