Sistema de posicionamiento a nivel centimétrico
Un nuevo módulo RTK está integrado directamente en el Phantom 4 RTK, proporcionando datos de posicionamiento en tiempo real de nivel centimétrico para una precisión absoluta mejorada en los metadatos de la imagen. Además de la seguridad de vuelo optimizada y la recopilación precisa de datos, el Phantom 4 RTK almacena datos de observación satelital para ser utilizados para la cinemática postprocesada (PPK), que se puede realizar utilizando el servicio DJI Cloud PPK *. Ajuste el Phantom 4 RTK a cualquier flujo de trabajo, con la capacidad de conectar este sistema de posicionamiento a la estación móvil GNSS de alta precisión D-RTK 2, o NTRIP (transporte de red de RTCM a través del protocolo de Internet) utilizando un dongle 4G o punto de acceso WiFi.
*DJI Cloud PPK Service is currently not available in in the US, Canada, Hong Kong SAR, or Macau SAR. Support is coming soon. For more information on the Service and a free trial, please contact your local dealer.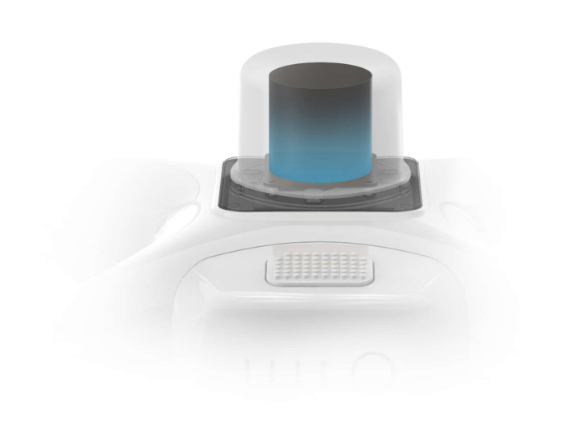 Gather Accurate Data with TimeSync
To take full advantage of the Phantom 4 RTK's positioning modules, the new TimeSync system was created to continually align the flight controller, camera and RTK module. Additionally, TimeSync ensures each photo uses the most accurate metadata and fixes the positioning data to optical center of the lens – optimizing the results from photogrammetric methods and letting the image achieve centimeter-level positioning data.